32% of British businesses have increased the prices of their products as a result of the "Brexit", published today the Certified Institute of Purchases and Supplies of the United Kingdom (CIPS, for its acronym in English).
The uncertainty caused by the departure of the United Kingdom from the European Union (EU) is behind this phenomenon, which is being directly accused by consumers a year before the formal departure of the United Kingdom from the EU.
The weakness of the pound, significant since the referendum of June 23, 2016, has made it more expensive to import the materials necessary for production, affecting the generic cost of supply chains.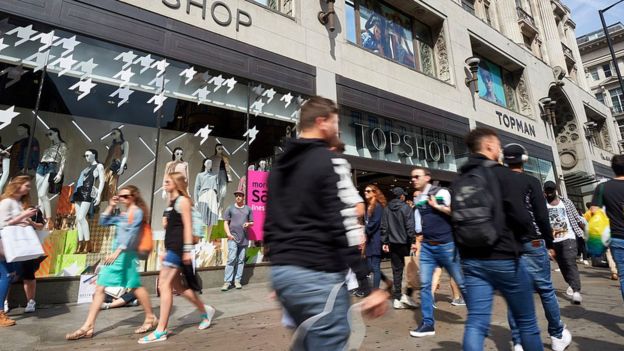 Given this situation and in view of the "devastating" cost of "Brexit", businesses "have no choice but to transfer some of their expenses to consumers to protect their profit margins," said John Glen, one of the CIPS economists.
The results of the Institute are based on a survey of 2,204 supply chain supervisors, the professionals in charge of negotiating with suppliers and customers in the United Kingdom, both nationally and internationally.
The answers obtained also indicate that facing the future, 41% of the British companies plan to increase their prices to compensate for the possible costs of the "Brexit".
Likewise, 23% of the businesses in this country said that they plan to reduce their workforce to cover the losses, which could be reflected in the level of unemployment in the United Kingdom, currently situated at 4.4% of the active population.
On the other hand, 42% of European supply chain supervisors consider that British products "do not stand out", which endangers British exports if the UK exit agreement does not benefit these transactions.
The United Kingdom and the EU reached an agreement yesterday on the transition period, of about two years, which will begin once London leaves the European bloc on March 29, 2019.
With this agreement, which still has to be ratified by the leaders of the club of 27, it is expected to help companies and citizens prepare for the new relationship between both parties.
Please follow and like us: