We inform you about each and every one of the ways in which the father can help during breastfeeding. Supporting the mother and the baby, being patient and taking care of the rest of the children are fundamental tasks that the father can do during breastfeeding.
The role of the father in breastfeeding
If you have decided to breastfeed your child, it may seem at first sight that it is only your work and that the father does not intervene at all, or only does so to give you emotional support. Well, there are many things that the father can do to help you during breastfeeding.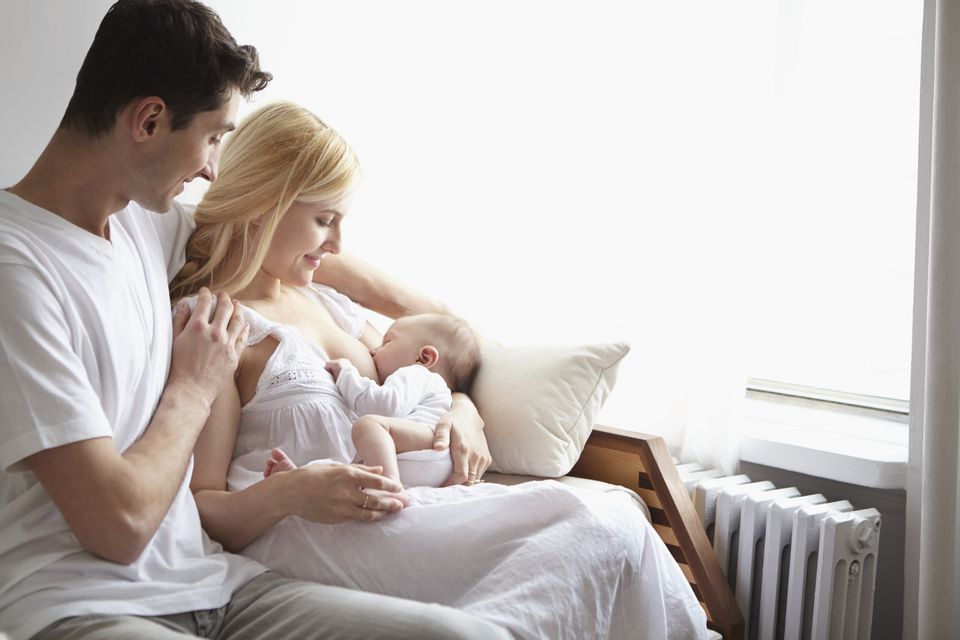 Breastfeeding support
Let's see first of all, what it means to give support during breastfeeding. It does not mean just that your partner gives you the love you need, but also can go a step further, and for this, you need information; information about breastfeeding and its many advantages, about the bond that is established between mother and child and about the hard work that is.
She is one of the people that best know you, so it is never too much for her to be by your side in those moments when you see everything in a more pessimistic way, especially when sleepless nights begin to take effect. Words of love, understanding, and gestures of complicity that comfort you.
Here you can see the most comfortable and effective positions for breastfeeding.
Skin-to-skin contact
As you well know there is a way for a good position for breastfeeding, skin-to-skin contact is essential in babies; the father can be by your side while you breastfeed your little one, a simple caress is enough for the baby to feel the tenderness. In turn, you can let your partner cradle the baby as he finishes sucking, this will also give you a break.
Housework
You have already realized that breastfeeding on demand requires almost all your time, so it will be almost impossible to attend to the home. The father can help during the lactation by taking charge of the house so that you can breastfeed and rest in the times that are free.
The mimes
Mimes to your son, of course, but also to you. The father can help a lot during breastfeeding with small gestures such as offering a juice or tea in those times when you have your child in your arms while you breastfeed. Sit comfortably on your couch with your baby in your lap and let the father pamper you both.
Affection, support, collaboration, and understanding are vital tasks of the father during breastfeeding.
Please follow and like us: